Local SCHS Senior sets sight on helping ER patients with Busy Bags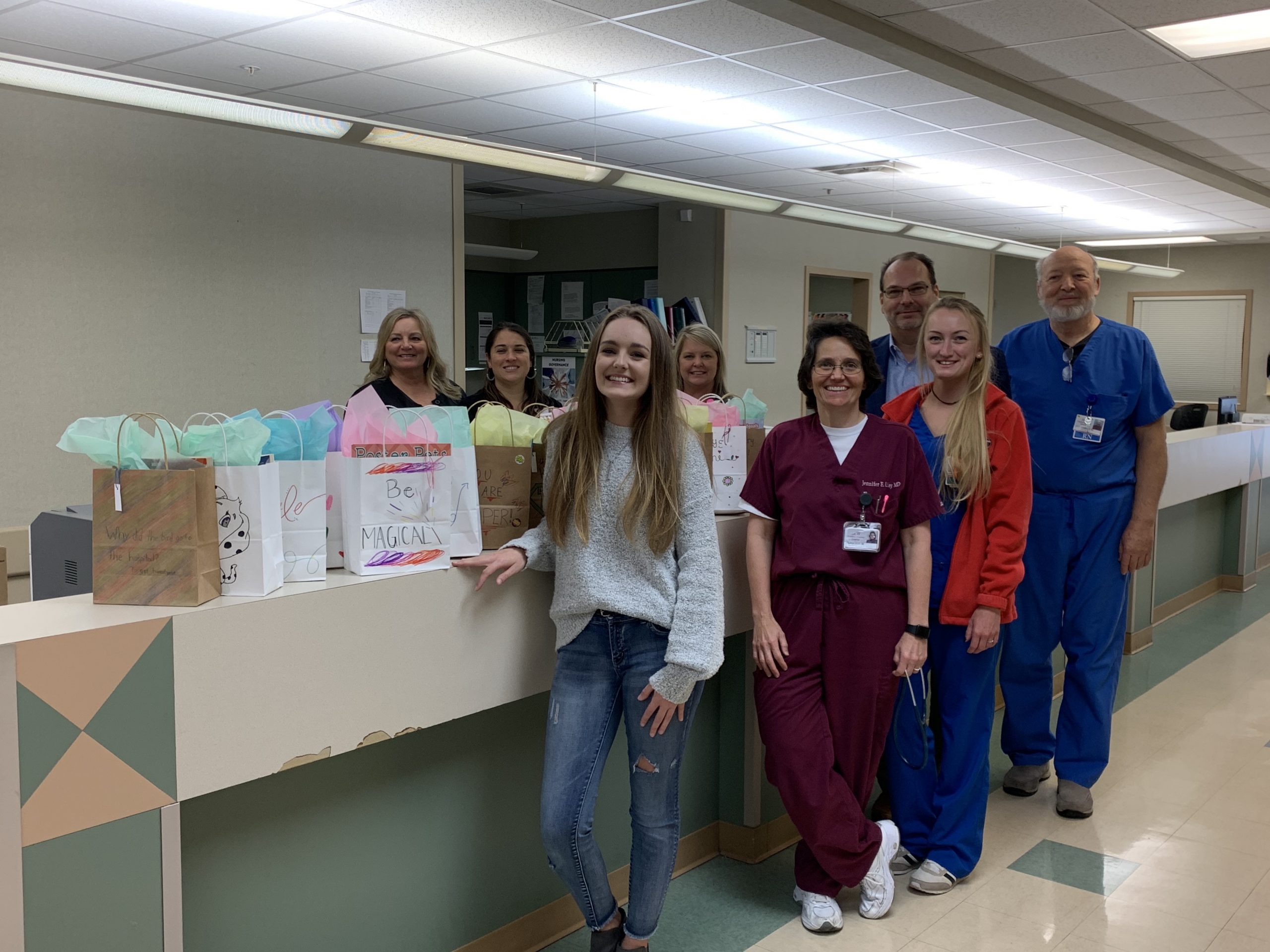 A Stephens County High School Senior has collaborated with many local businesses and organizations to put together an activity bag for patients in the Emergency Room at the Stephens County Hospital.
Paige Phillips recently delivered a couple hundred 'Busy Bags' to the hospital's Emergency Department to give patients something to keep them busy while waiting in the ER.
Phillips told WNEG News she wanted to do something for the community that was bigger than herself.
"I started working on (the Busy Bags) about a year ago, I'm not entirely sure how the idea came up, but I just felt this drive to help others and to do something bigger than myself. When I first thought of the idea, I didn't think I would be able to get all of this together, but, it started spreading and I started getting donations from Wal-Mart, donations from random families, from my own family, and then Georgia 4-H helped support me by getting the bags started, the kids from 4-H started decorating the bags for me. I loved getting the kids to help."
Stephens County Hospital's Director of Emergency Care Services Sherry Loggins says the Busy Bags will improve patient's experience while waiting in the ER.
Stephens County Hospital Chief Executive Office Mike Hester says Phillips generosity is greatly appreciated.
To learn more about the Busy Bags project, contact the staff at Stephens County Hospital by calling 706-282-4200.