Staff
Click on a name to send an email.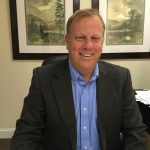 Phil Hobbs has been the general manager of WNEG since 2001. Hobbs is a graduate of Needham Broughton High School in Raleigh, NC, and has degrees from the University of South Carolina and Lander University.
Hobbs began his radio career in 1984 at WBCU in Union, SC as a part-time announcer. Career turns included full-time announcing stints at WCRS in Greenwood, SC and WESC in Greenville, SC.
Hobbs returned to WBCU in 1989 as program director, morning announcer, and sports director. While in the last position Hobbs twice earned Sports Announcer of the Year awards from the South Carolina Broadcasting Association.
Hobbs became general manager of WBCU in 1997 and remained in that position until moving to Toccoa in 2001. While general manager of WBCU, Hobbs served as chairman of the Chamber of Commerce and vice president of the Union Rotary Club. Upon leaving Union, Hobbs was awarded a letter of recognition by the City of Union for service to the community.
Since joining WNEG in 2001, Hobbs has served as chairman of the Toccoa-Stephens County Chamber of Commerce, and President of the Toccoa Rotary Club. Under Hobbs's management, WNEG was named Small Market Station of the Year by the Georgia Broadcasting Association in 2003.
Hobbs is married to the former Betsy Stalnaker of Union, SC and has two boys, Richard and Ben.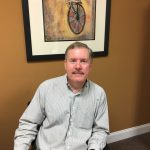 You might say Ken Brady grew up at WNEG. He started his radio career in 1977 right after graduating Stephens County High School working as an afternoon announcer. "I had only been on the air two weeks when I got to announce that Elvis Presley had died," he remembered.
While earning college degrees at Young Harris and the University of Georgia, Ken honed his radio skills working part-time, mainly on weekends. After graduation from UGA in 1981, Ken was hired full-time as an account executive and announcer.
Now WNEG's Sales Manager, Ken keeps a busy schedule of work and family. When not selling, Ken's voice can be heard as the play-by-play announcer for Stephens County Indians Football; he also produces and co-hosts "Crunch Time" radio show every Thursday during football season. Throughout the year, Ken can be seen representing WNEG at various community remote broadcasts.
Ken is married to his high school sweetheart, Karen. They have two sons and daughters-in-law–Matthew and his wife Sarah; Josh and his wife, Kacie, and 3 grandchildren—David, Ben, and Natalie. Ken is a member of First Alliance Church in Toccoa.
Connie Gaines, Operations Manager & Air Personality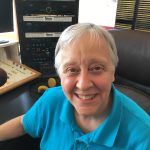 The Gaines name has been synonymous with broadcasting in Northeast Georgia since 1956. Connie's father, Roy Gaines, and his brother, Chuck, started WNEG Radio in 1956, so Connie was raised in a radio family.
She was a member of the last graduating class of Toccoa High School and attended Auburn University, majoring in Mass Communication.
Connie started full time work at WNEG the day after graduation from college. Her father told her that her schooling was over and now her education would begin. That education has included not only over 25 years at WNEG Radio, but 17 years as program director at WNEG-TV as well.
During its Centennial Celebration of the Admission of Women, Auburn University named Connie one of 400 outstanding women graduates in special ceremonies at the school. Connie is an active member of St. Matthias Episcopal Church in Toccoa, where she participates as a lay reader, choir member and Eucharistic Visitor.
Listen to "The Connie Gaines Show" on 93.1 FM & AM 630-WNEG Monday-Friday from 6:00am to 12:00pm.
Jessica joined WNEG in 2023.  Bio and Photo coming!
Harris joined WNEG in 2023.  Bio and Photo coming!
Bella joined WNEG in 2023.  Bio and Photo coming!