Family donates equipment to Stephens County Hospital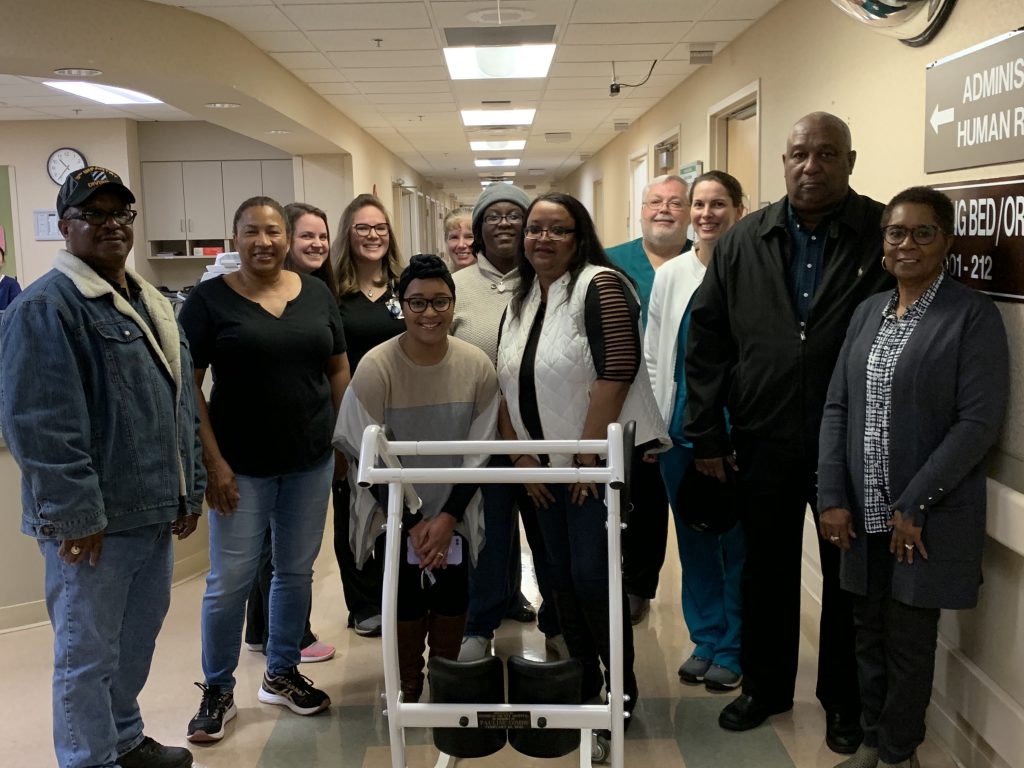 A local family has donated a Best Care Stander to the Stephens County Hospital's Swing Bed Unit, in memory of their late mother, Pauline Combs.
The Combs family presented the stander to hospital staff on Monday.
According to Pauline's eldest son, Randy Combs, before his mother passed away, she was a patient at Stephens County Hospital's Rehab center.
"We're donating this stand aid to the hospital because when my mother was here in rehab, they only had one," Combs said. "When she left the hospital, we bought that one for her to use at home, but since she passed away on December 20, we no longer have a use for it, so we decided to donate it to the hospital so other patients can use it in the rehab center."
Combs says at Stephens County Hospital his mother received excellent care, and this was a way to give back to the hospital.
"I think the Stephens County Hospital gave my mother the best possible care during her illness, and out of appreciation for that we decided to donate it to the hospital," he said.
Stephens County Hospital's Physical Therapist Marcy McDonald says she is grateful for the Combs generous donation.
"We're very thrilled to get this piece of equipment. It's very helpful in handling our residents safely. It was donated by this family that purchased it to help the lady return home, but now she's passed away and they're providing it to us, so we're very thankful and grateful for it," McDonald said.
The stander is an aid to help transfer patients from a sitting position to standing, as well as from a standing position to sitting.
For questions regarding Stephens County Hospital or to make a donation call 706-282-4200.