Aaron Carter With More Problems Since July Arrest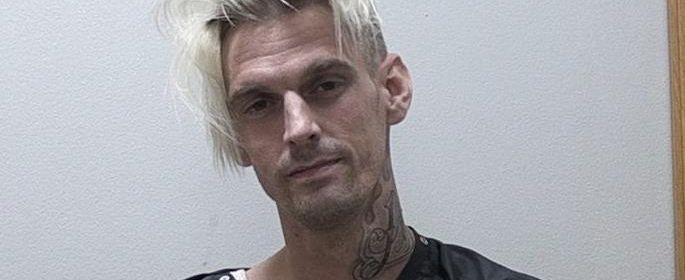 The singer arrested in Habersham County in July was involved in a traffic accident in Florida Labor Day evening and according to reports threatened suicide.
According to reports, Aaron Carter was involved in a traffic accident on Monday night, a rep for the 29-year-old singer tells Entertainment Tonight.
Then the New York Daily News has confirmed that police were called to Aaron Carter's St. Petersburg, Fla., home on Wednesday night in response to an anonymous suicide threat.
Documents show that St. Petersburg Police arrived at the home at 10:01 P.M. after a friend reported that Carter threatened to commit suicide.
Authorities arrived on the scene, but did not encounter the 29-year-old.
This is one of many run-ins with police Carter's had this week, records show.
Authorities were called to Carter's home three times in a 24 hour period early this week.
The last few months have been quite hectic for Carter. In July, the singer was arrested in Habersham County on charges of DUI refusal, possession of marijuana less than one ounce and possession of drug related objects.
According to the Habersham County Sheriff's office in July, the 29-year old Carter was arrested in Cornelia after someone called 911 to report an erratic driver.
Carter's girlfriend, identified as Madison Parker of Poway, California was also arrested and charged with obstruction, misdemeanor possession of marijuana – less than an ounce and possession of drug-related objects.
Both were taken to the Habersham County Detention Center in Clarkesville.
Carter was later released on $4,610 bond.
Parker's bond was set at $4,360 and she was released.
ET spoke with Carter exclusively that same month, where he broke down talking about his arrest and the troubles he's had in the past.