Ivester named Chair for Stephens County Board of Commissioners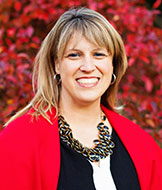 The Stephens County Commission starts off a new year.
Tuesday, county commissioners held their first meeting of 2018.
During the meeting, the commission selected a new Chair and Vice-Chair from among the commissioners to serve for the year ahead.
Unanimously chosen to serve as Stephens County Commission Chair for 2018 was Michelle Ivester.
Ivester said she is honored to take on this role.
With Ivester's new appointment comes opportunities for the community to become involved with the commission, she said.
"One thing that we will be implementing this year, is to hold town hall meetings. So that those in the community who are unable to attend our regular meetings, can come out and ask questions, express concerns, as a way to give the community a voice," she said.
The first Town Hall forum will be held Saturday, Jan. 20 at 2:00 p.m.
Ivester is starting her fourth year on the Stephens County Commission.
Meanwhile, Dean Scarborough was unanimously chosen by the other commissioners to serve as Vice-Chair for the County Commission for the year ahead.
Also on Tuesday, Stephens County Commissioners re-appointed Beth Rider as County Clerk, County Administrator Phyllis Ayers was re-appointed as Budget Officer, and county commissioners were assigned to various boards and committees on which the county is represented.
The commission also set its meeting dates and times for 2018.
There are no changes as meetings will continue to be the second Tuesday of the month at 8:30 a.m. and the fourth Tuesday of the month at 5:30 p.m., both in the historic Stephens County Courthouse in downtown Toccoa.