Washed out portion of Hwy 123 to cost $1.3 million to repair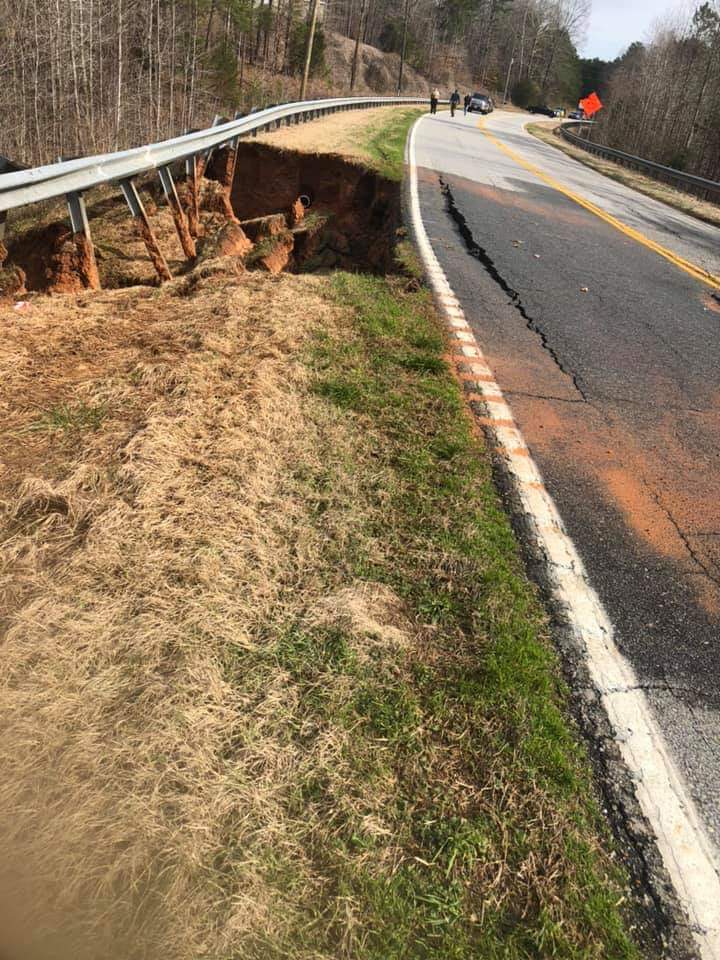 A portion of Highway 123 remains closed after being washed out last month.
However, after being deemed an emergency, the Department of Transportation has committed to repairing the road.
According to officials, South Carolina will pay just under $1.3 million dollars to repair the collapsed roadside that requires a detour near Westminster.
Because of the effect on Hwy 123 traffic between Westminster and Georgia, the DOT awarded the job to S&S Construction of Anderson Monday afternoon.
At the time of the initial collapse, water services to some Westminster customers in the area were temporarily cut off.
Westminster Mayor Brian Ramey told WNEG News shortly after the collapse, that the DOT had determined that this portion of Hwy 123 needed to be excavated and rebuilt.
"This is the Hwy 123 project we've been waiting for the DOT to begin for several months," Ramey said.
DOT Resident Construction Engineer Alan Adams says the contractor will have until June 16 to restore the roadside.
In the meantime, the detour affecting traffic on the section of 123 remains in place in the vicinity of Tabor, Dixon and Singleton roads.
There, recently DOT crews applied some full depth patching to the detours roads that have taken a pounding from the additional traffic.
WNEG News will continue to follow this story as additional details are released.