Toccoa to celebrate Train Day this weekend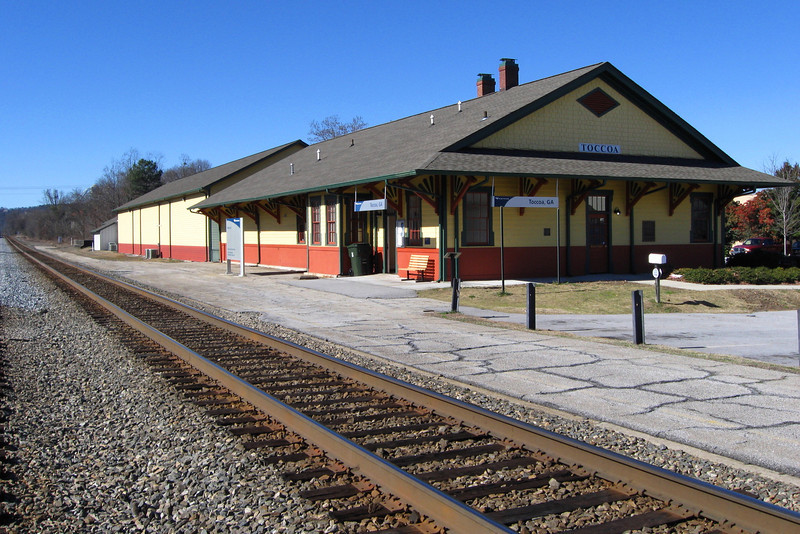 Toccoa Train Day is tomorrow, June 15, in Downtown Toccoa.
Sponsored by Main Street Toccoa, Events Coordinator Sharon Crosby says the annual event begins at 6:15a with the arrival of the Amtrak Crescent Line, which draws a small but faithful crowd.
"Unfortunately, the train comes in at 6:16a and 10:15p at night, but we always have a hearty bunch who come at 6:15a to welcome the train," she said. "As passengers get off, we have a little gift for them. We will also have refreshments and a little breakfast for those who come out. Then, we will put on the train three city officials from Toccoa who will be riding the train to Gainesville and they will pass out little swag bags to passengers inviting them to visit Toccoa."
WNEG Radio will broadcast live as the train arrives.
A drawing for several prizes including round trip tickets to Atlanta, will be held at the event. Attendees can register that morning at the depot.
And for those who would like to help celebrate the Train Day, but don't want to get up at oh-dark-thirty, Crosby says there will be other activities throughout the day.
"At noon we're going to have free rides for children on Papa's Little Choo Choo. We'll be at the viewing platform for people to come and watch the trains go by. We'll have refreshments for them as well, Crosby noted. "Then the final event will be the showing of a classic move, "The Great Locomotive Chase," which was filmed in 1957 in Rabun and Habersham counties."
The movie will be shown at the Ritz Theatre at 3p.  Doors will open at 2:30. Admission and all concessions are $1.
Toccoa began celebrating Toccoa Train Day nine years ago as part of National Train Day.
National Train Day was started by Amtrak in 2008 as a way to spread information about the advantages of railway travel as well as educate people about the history of trains in the US.
The Crescent Line that stops in Toccoa, travels through more states than any other Amtrak route, offering daily service from New York's Penn Station to the New Orleans Union Passenger Terminal.
Along the way, the passenger train stops in 33 communities, including three in Georgia.