Spring football scrimmage is tomorrow at SCHS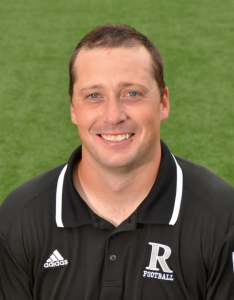 The Stephens County Indians will wrap up spring football practice Saturday at 10 a.m. with a home scrimmage game against the Gainesville Red Elephants at The Reservation.  The Indians started spring practice under new head coach, Wesley Tankersley, back on May 3rd.  The game was originally scheduled for tonight (Fri) but was moved to Saturday morning to try to avoid severe weather.
The varsity players will start the game, according to Coach Tankersley, but a lot of players will see the field.
"We hope to have everyone play so we can see what they can and can't do," Tankersley said.
Coach Tankersley says he expects to see some mistakes, but the coaches will be looking at the players' effort.
Gates will open at 9 a.m. Saturday morning with kickoff at 10.  Admission will be $5.