Sorrells signs with East Georgia State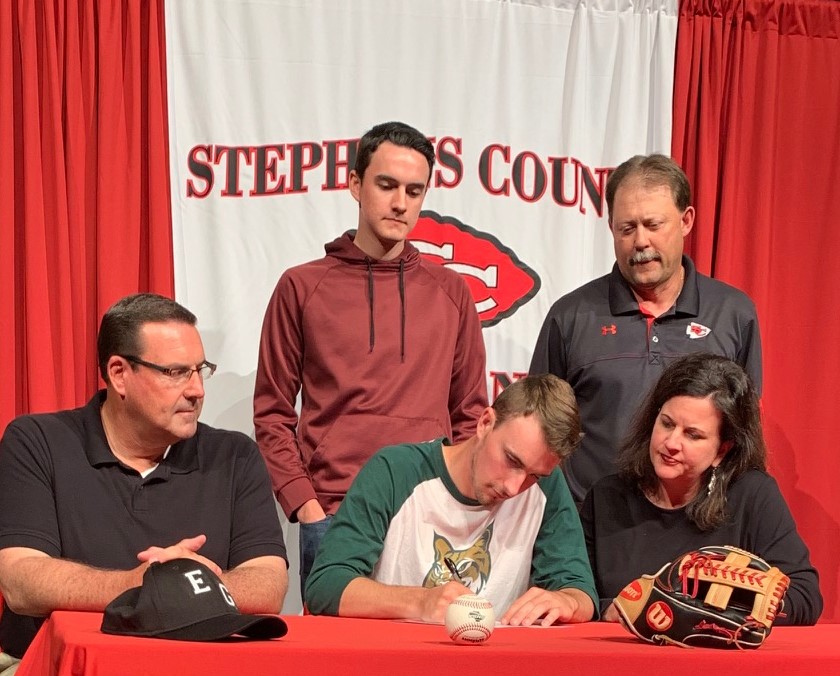 One of the three senior starting pitchers for the Stephens County Indians baseball team held a signing ceremony last week.
Senior Dawson Sorrells will be attending East Georgia State in Swainsboro and playing baseball for the Bobcats.
Dawson has been a pitcher for the varsity Indians for 4 years, and he is the son of Chad and Amy Sorrells.
Dawson says East Georgia State showed interest in him before his senior year:
They really came in play right before my senior year. They had been following me for a little bit and saw me pitch a couple of times and then at camp that went up to me and asked me. And so, I gave it a little try and looked down there and I fell in love with it. It's a really neat town like Toccoa," Dawson said.
Dawson will be joining another senior Indian athlete, Ashton Ayers, who signed to play softball at East Georgia State earlier this year.  He says his family has been very supportive.
Dawson plans to major in exercise science and become a physical therapist.