BREAKING NEWS: SCSO advises residents to call 911 if they encounter escapee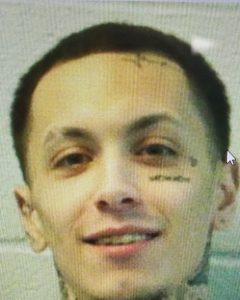 The Stephens County Sheriff's Office continues its search for an escaped inmate from Stephens County Jail.
They are using the assistance of canines and a helicopter to locate the fugitive.
According to Stephens County Sheriff Randy Shirley, 24-year-old Calvin McCoy escaped from the Stephens County Jail late this morning.
At this time, Shirley is advising residents to keep their doors locked, and to keep your children inside, near Camp Mikell, Prather Bridge Road, Old Rothell Road, and Henderson Falls Road.
McCoy is a white male 5'11, weighing 150-lbs, wearing a white t-shirt and tan pants, he is expected to be covered in mud. McCoy has tattoos on his neck and cheek.
If you see anyone matching the description please call 911 immediately.
WNEG News will continue to follow this story and bring you additional details once they become available.