IRS Releases Top Tax Scams for 2019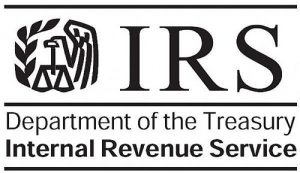 The Internal Revenue Service has released its Dirty Dozen list of tax scams for 2019.
The list, compiled annually by the IRS, describes a variety of common scams that taxpayers may encounter. Many of the "Dirty Dozen" schemes peak during filing season as people prepare their tax returns or hire others to help them.
At the top of the list this year are two schemes involving falsifying income.
It might be tempting to inflate or include income on a tax return that was never earned, either as wages or self-employment income, as a way to maximize refundable tax credits, such as the Earned Income Tax Credit, but the IRS says don't do it. It's illegal.
Con artists commonly use this trick as well as related scams designed to get taxpayers to erroneously claim tax credits they aren't entitled to.
Taxpayers can face a large bill to repay the erroneous refunds, along with penalties and interest. In addition, their future eligibility to claim the EITC may also be affected.
And you could face criminal prosecution.
The IRS also cautions taxpayers not to falsify 1099-MISC forms.
This scam involves filing a Form 1099-MISC, Miscellaneous Income, to list bogus financial instruments such as bonds, bonded promissory notes or worthless checks as a deduction.
Promoters of these scams are usually unscrupulous tax preparers who often argue that the proper way to redeem or draw on a fictitious "held-aside" account is to use something like a bonded promissory note, that purports to be a debt payment method for credit cards or mortgage debt.
The con artists provide phoney 1099-MISC forms that appear to be issued by a large bank, loan service or mortgage company with which the taxpayer may have had a prior relationship.
If caught, the taxpayer could face criminal charges along with the tax professional, and have to pay stiff fines and penalites plus interest.
Internal Revenue Service officials say the bottom line is choose your tax professional carefully.
Well intentioned taxpayers can be misled by tax preparers who do not understand taxes or who mislead clients to take deductions and credits they're not entitled to.
For information about how to choose a tax professional, you can go online to www.irs.gov/chooseataxpro where you will find additional information including tips on the differences in credentials and qualifications, as well as how to submit a complaint regarding an unscrupulous tax return preparer.