Indians Tennis Coaches Named Region Coach of the Year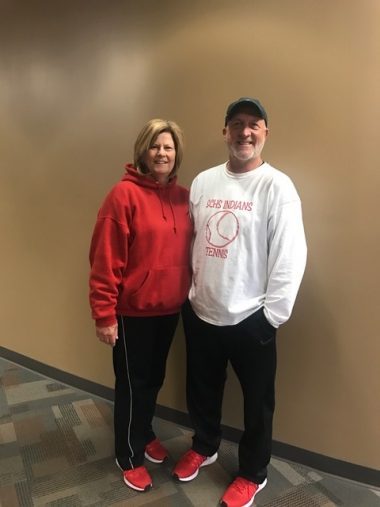 The 2019 Stephens County boys and girls tennis teams advanced to the state playoffs and their coaches are being recognized by their peers in Region-8 AAAA.
Lady Indians Coach Debby Williams has been selected as the Region 8-AAAA girls Co-Coach of the Year along with North Oconee Coach Erick Willis. Williams guided the Lady Indians to an 11-7 record and into the state playoffs for the first time since 2013. It is her second season with Lady Indians program.
Indians boys coach Donny Williams was selected as the Region 8-AAAA boys Coach of the Year. Williams retired from coaching at the conclusion of this 2019 season after leading his Indians team into the state playoffs. It was the Tribe's first state playoff match since 2014. Williams coached the SCHS teams for 12 seasons and finished with 164 career victories.
The All-Region teams will be announced in early May.