Hughes Named Basketball Coach at SCHS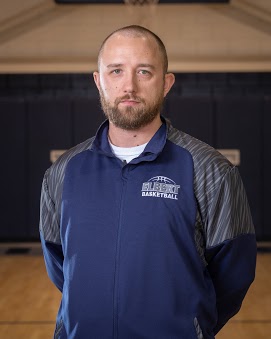 Stephens County High School has a new boys basketball head coach.
Jeremy Hughes moves to Stephens County from Elbert County High School where he spent six seasons as the Varsity boys basketball assistant coach and Junior Varsity Boys head coach. The Blue Devils went 29-4 last season and advanced to the AA Final Four.
Hughes says he is excited to get the opportunity. "It has always been a dream of mine to become a head coach. It has never been a secret to those that have helped me along the way. I have worked under two coaches and learned a lot from them to grow and prepare me for this role."
Hughes is from Hart County, where as a player won two Region-8 AAA championships and advanced to the Final Four of the AAA State Tournament twice.
He says Stephens County is a comfortable move. "Being from this area, played at Hart, worked at Elbert and we played Stephens and Franklin and teams from this area. I definitely feel blessed and excited to lead the boys basketball program at Stephens County."
Hughes played college basketball for a season at Toccoa Falls College before transferring to Georgia Southern University where he earned a degree in Sports Management with a minor in Business.
Hughes replaces Chad Bridges at Stephens County High School. Bridges' teams won 75 games over the last 4 seasons, played for the Region-8 AAAA championship the last two seasons, and advanced to the 2nd round of the AAAA state playoffs the last three seasons.
Hughes recognizes the recent success and says he is coming in to the job with a focus on hard work and the team and staff growing together. "I'm coming into it with a growth mindset. I have always heard the saying come in and do the work. I want to get in the gym as soon as possible with all of the young athletes. We are going to get in there and do the work and hopefully we can carry on that winning tradition."
Hughes is married to his wife, Amanda, and they have a child, Makenna.