Elks Lodge, Family Connection sock-drive was a success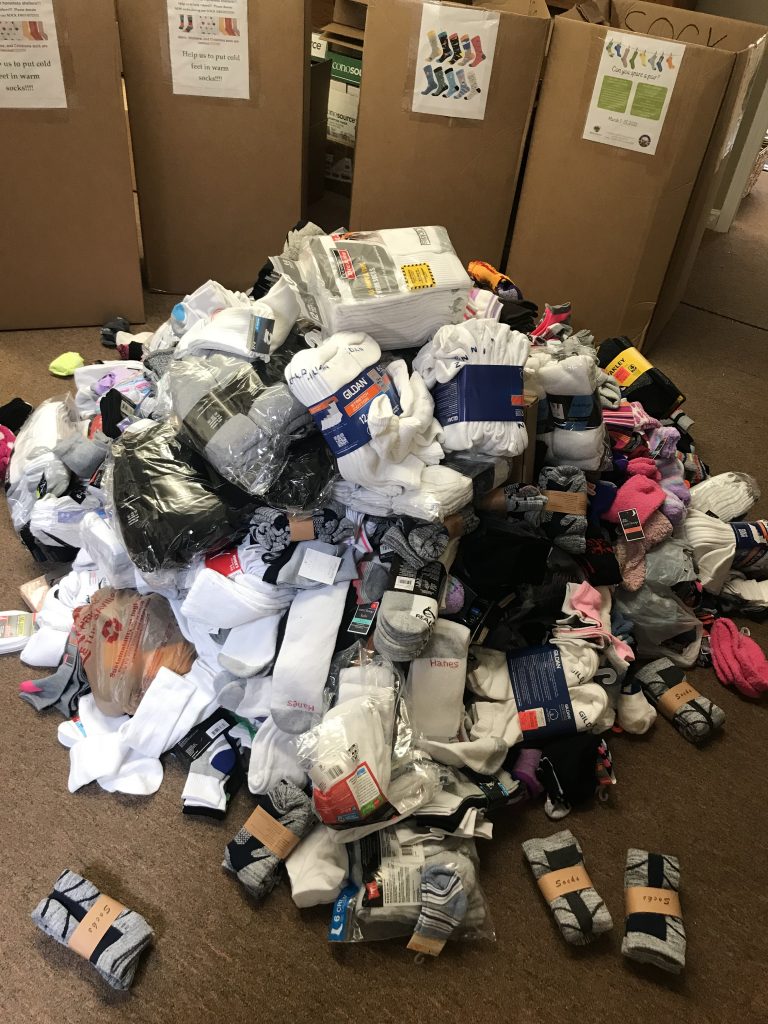 The Elks Lodge and Family Connection of Stephens County's organized sock-drive was a success.
That's according to Family Connection Executive Director Noel Pauley.
Pauley says the community stepped up and went above and beyond when they announced the need for socks.
Pauley says the Elks Lodge came to her with the idea to do the sock drive, after learning that socks are the most requested items at clothes closets and the least donated.
The county-wide sock drive, ran throughout the month of March.
She says they collected more socks than she can count, some of which have already been sent to those in need.
Anyone who needs socks can go to the Hope Center, the Salvation Army, and several of the local food pantries.